Faculty Bio
---

Subramanian Balachander
Professor of Marketing Disipline, Albert O. Steffey Chair
Subramanian "Bala" Balachander is Professor and the Albert O. Steffey Chair in Marketing at the School of Business Administration of the University of California, Riverside. Prior to his current position, he was a Professor of Management at Purdue University's Krannert School of Management Professor Balachander has a Ph. D. in Industrial Administration from Carnegie Mellon University, an MBA from IIM, Calcutta and a B. Tech in Chemical Engineering from IIT, Madras. His research studies competitive marketing strategy, pricing, bundling, sales promotions and market signaling, and uses methods of game theory and structural econometric models. His teaching interests are in pricing, marketing strategy and marketing models. At Purdue University, he had chaired the dissertations of nine doctoral students, including both current and past students.
Professor Balachander serves on the Editorial Board of Marketing Science and is a Senior Editor of Production and Operations Management. His research has been published in Management Science, Marketing Science, Quantitative Marketing and Economics, Journal of Marketing, Journal of Consumer Research, Review of Marketing Science, and Marketing Letters. He was recognized as a Purdue University Faculty Scholar in 2009. A 2012 study published in the Journal of Product Innovation Management ranked Professor Balachander No. 16 among the world's top innovation management scholars based on articles published in the top marketing journals. Professor Balachander is particularly proud of his service to the United Way Campaign as Team Captain, Junior Chair and Senior Chair over the past several years.
Recent Scholarship
1.Balachander, S., E. Gal-Or, T. Geylani and A. Kim. "Provision of Optional versus Standard Product Features in Competition," December 2016, forthcoming Journal of Marketing.

2.Liu, Y., J. Li, H. Chen and S. Balachander (2017). "The Effects of Product Design on Demand and Marketing Effectiveness: The Role of Segment Prototypicality and Brand Consistency," Journal of Marketing, 81 (1), 83-102 [Article about it in UCR Today, Science Daily].

3.Pedram, M. and S. Balachander (2015). "Increasing Quality Sequence: When is it an Optimal Product Introduction Strategy?" Management Science, 61 (10), 2487-2494.

4.Liu, Yan (Lucy) and S. Balachander (2014). "How long has it been since the Last Deal? Consumer Promotion Timing Expectations and Promotional Response," Quantitative Marketing and Economics, 12 (1), 85-126.

5.Balachander, S. and B. Ghosh (2013). "Bayesian Estimation of a Simultaneous Probit Model Using Error Augmentation: An Application to Multi-buying and Churning Behavior," Quantitative Marketing and Economics, 11 (4), 437-458.

6.Balachander, S., B. Ghosh and A. Stock (2010). "Why Bundle Discounts Can Be A Profitable Alternative To Competing On Price Promotions?" Marketing Science, 29 (4), 624-638.

Working Papers

1.Kim, A. and S. Balachander. "Coordinating Traditional Media Advertising and Search Advertising," Working Paper, August 2016.

2.Balachander, S. and M. Pedram. "Successive Introductions of Products of Increasing Quality as a Planned Obsolescence Strategy," Working Paper, August 2015.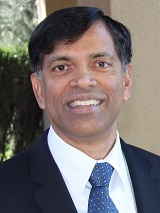 Course Schedule
Winter 2019:
MGT 298I 47B FIELDWORK IN MANAGEMENT
MGT 299 B47 RESRCH FOR THESIS, DISSERTATN
Spring 2018:
MGT 253 001 DIGITAL MARKETING
ANDERSON HALL 118, T 6:10–9:00 PM
MGT 290 B47 DIRECTED STUDIES
MGT 299 B47 RESRCH FOR THESIS, DISSERTATN
Office Hours