Faculty Bio
---

Marlo Raveendran
Assistant Professor of Management
Marlo Raveendran's research interest is in the area of corporate strategy, with a particular focus on organization design. Specifically, she is interested in two major aspects: (a) the impact of prior interactions among employees on the choice and effectiveness of new organizational structures; and (b) the micro-foundations of organization design, such as the division of labor, coordination and interdependence. She approaches these topics using both large-sample analyses and behavioral lab experiments. She received her Ph.D. in strategy from London Business School.
Recent Scholarship
Publications
Raveendran, M., Puranam, P., Warglien, M. 2015. "Object Salience in the Division of Labor: Experimental Evidence", Management Science, forthcoming.
Puranam, P., Raveendran, M., Knudsen, T. 2012. "Organization Design: The Epistemic Interdependence Perspective", Academy of Management Review, Vol. 37 (3):419-440.
Puranam, P., Raveendran, M., 2013. "Interdependence and Organization Design", Chapter 11 in (Ed. Grandori, A.) Handbook of Economic Organization, Edward Elgar Publishing, Northampton, MA: 193-209.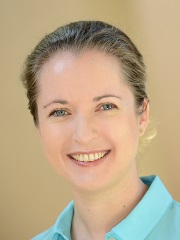 Course Schedule
Winter 2019:
MGT 298I 88R FIELDWORK IN MANAGEMENT
Spring 2018:
MGT 235 001 STRATEGIC MANAGEMENT
ANDERSON HALL 118, R 6:10–9:00 PM
MGT 235 002 STRATEGIC MANAGEMENT
ANDERSON HALL 118, R 2:10–5:00 PM
Office Hours